My first CGC submission! Sorry for the crappy pics.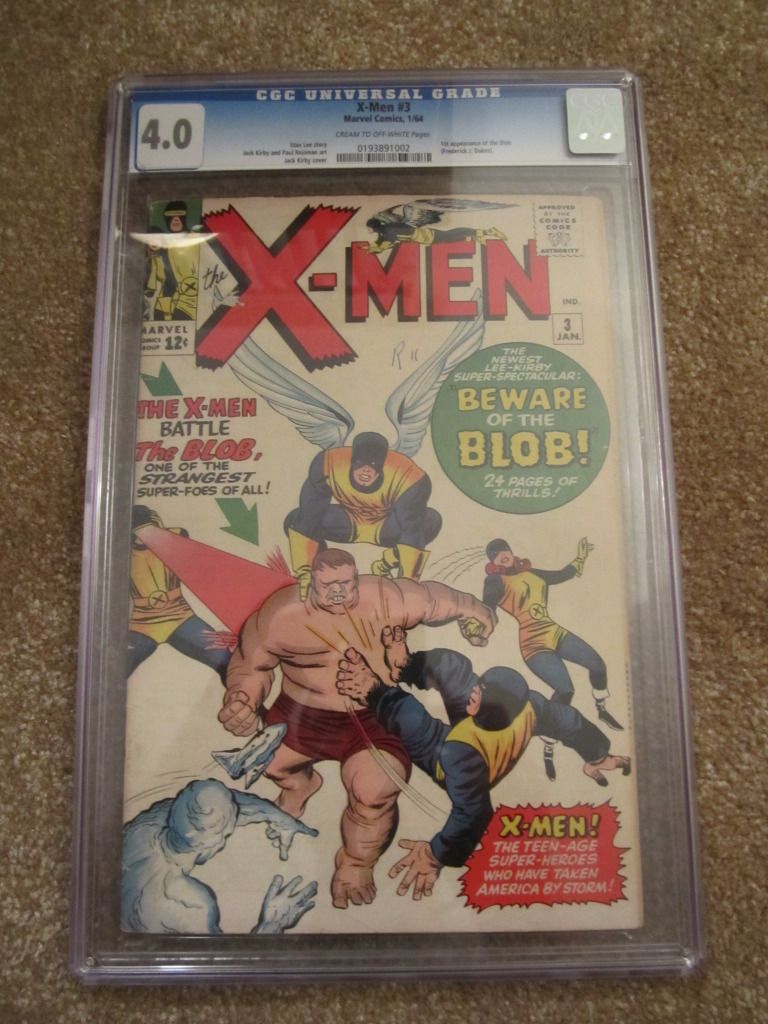 4.0 Cream Pages
Submitted this to see how my grading stacked off. I was a little off.
2 different 9.8 Chews... and I don't even like Chew. I bought them both for $40 each a ways back, to give the series a try. I forgot I bought one and ended up with two, it worked out well for me.
Was hoping for 9.8, but I figured the eupper left corner would make that a bit of a dream.
4.0 OW-W Pages. The PGM forum folks were dead on.
Love that X-Men 1. I just bought a slabbed 3.5 copy with OW/W pages. I believe I paid a bit too much for it though I do like the book. One of the only books I cracked out to read; maybe I'll reslabb, but most likely I'll trade up for a 4.5-6.0 copy and try to get a better deal. I loved reading the story though. That was cool!
I really love your book as well.
SLR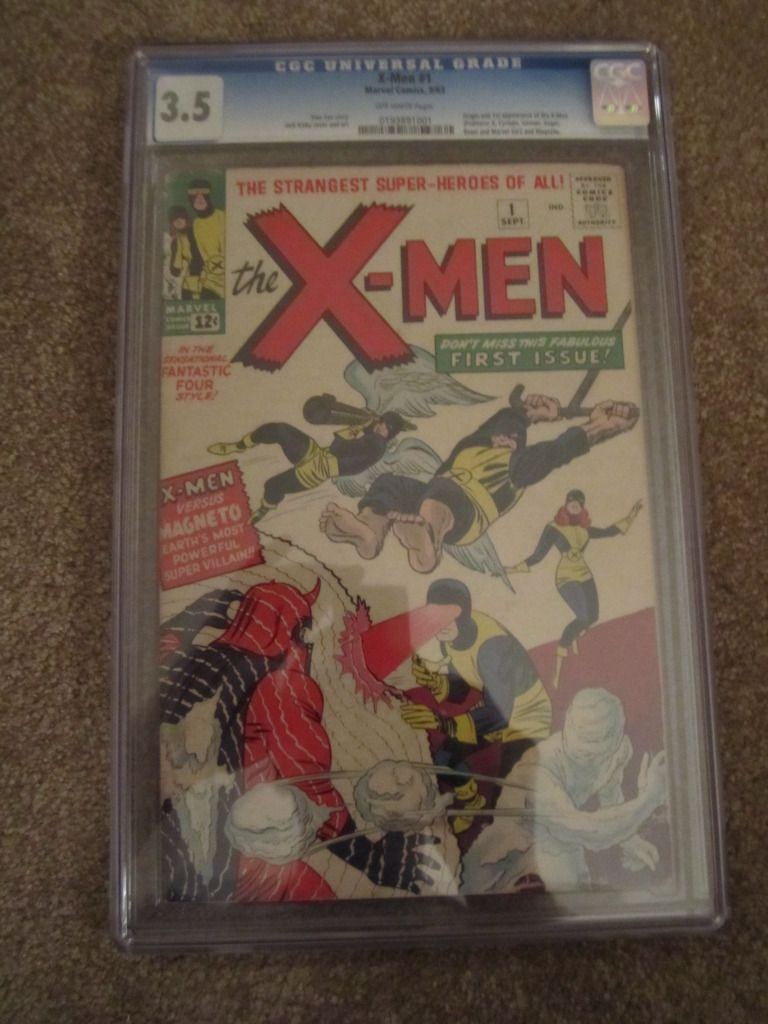 3.5 OW. I was concerned this may have been a 2 or 2.5, so I am very happy.